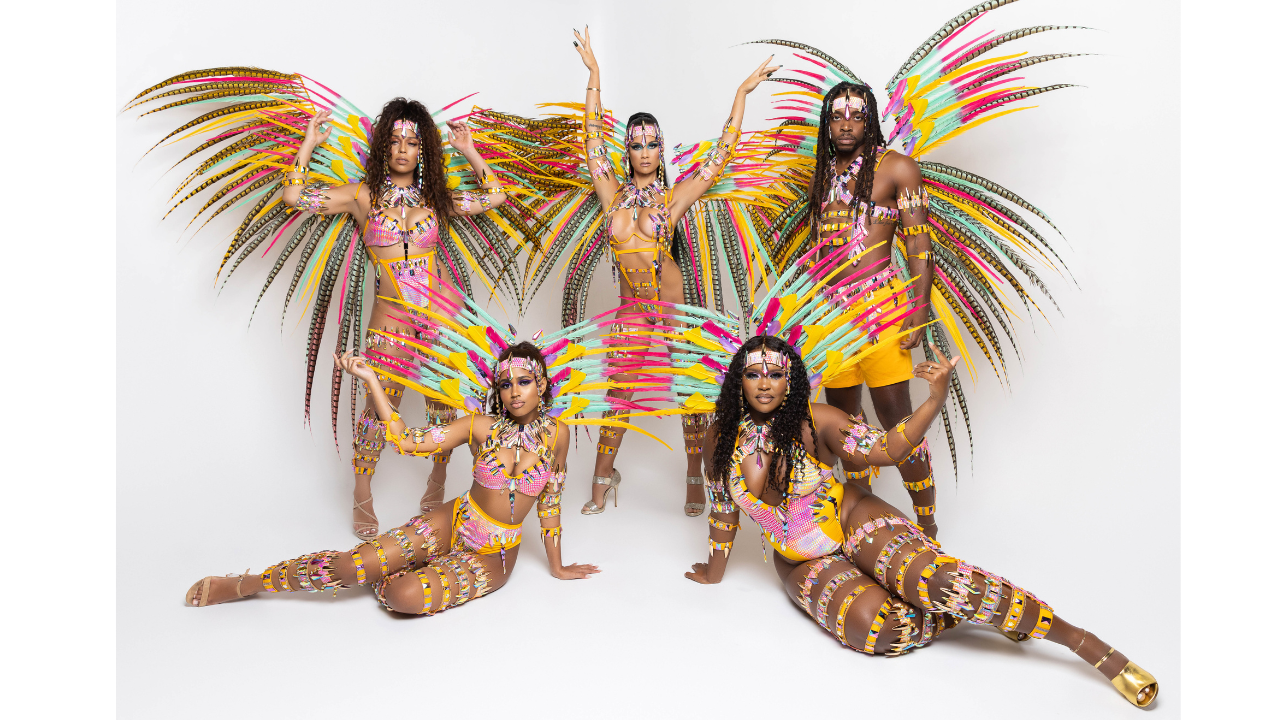 Wassi… Goddess of Energy and the Sun
Her name Wassi may inspire some to "get on", others may reminisce on her unique deep, powerful yet feminine voice of the Caribbean, that she is blessed with. As it calls your attention to talented performers In her midst.
Her countless sacrifices to spread the love of our culture globally and to light a path for caribbean creatives (Like myself) and spread unity in the Caribbean and across the world. She continues to be a rock to many and an inspirational source of light as our Soca Dynasty rises to higher heights.
Giselle, thank you for shining on us and especially on me...this is my Dedication to you. Labor of love...Wassi.
Band: Wassi Ones
Theme: Legendary
Designer: Dru Chuck (Designsbydru)
Costume: Wassi- Goddess of Energy and the Sun
Miami Jouvert 2022
Saturday October 8th, 8am - 2pm
Miami Carnival 2022
Sunday October 9th, 11am - 11pm
Price List (A-la-carte)
Black line body 500
Male 540
Front line body 560
Thigh straps 30
Small wing 160
Male wing 300
Front line wing 470
Ultra wing 600
Jouvert 65
Thigh straps 30
How to register:
1. Purchase full base price or $200.00 deposit
2. Select "Wassi 2022 Registration Form"
3. Complete registration and select bodywear/feather options.
All other questions can be emailed to Designsbydru@outlook.com or DM on IG @designsbydru
All prices are in USD. Once registration is completed you will be invoiced for final payment. Please note all sales and deposits are final, no refunds.
We look forward to servicing you on the road Miami Carnival 2022